State Secretary Dragan Jelić participated in the 13th Online PES Board meeting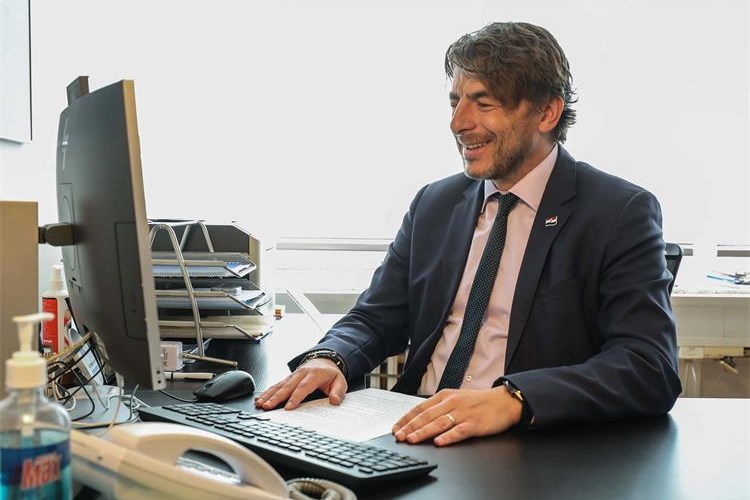 The 13th Board meeting of the European Network of Public Employment Services (PES Network) took place on 5 June 2020. Due to the circumstances caused by the coronavirus, the Board members headed by Mr Spiros Protopsaltis, the first vice-chair of the PES Network Board and Mr Ante Lončar, Head of the Croatian Employment Service and vice-chair of the Board, have meet viratually for the first time since the Board establishment. They were also joined by the European Commission representative Mr Max Uebe who opened the meeting and by the State Secretary Mr Dragan Jelić, who addressed the participants on behalf of the Croatian Ministry of Labour and Pension System.
In his welcoming speech, State Secretary Jelić stated that due to the Covid-19 pandemic, the EU has faced one of the greatest challenges in its history and many Member States had to introduce strict lockdown to protect the safety and health of citizens, including limiting or temporarily stopping many business activities. To fight the negative effects of the lockdown on the economy, Member States have launched a number of measures to support labour markets and business. The Croatian Government has for instance adopted a comprehensive package of economic measures related to the job preservation in the COVID-19 circumstances, such as the job retention subsidy in the amount of 4000 HRK per employee, explained the State Secretary Jelić. He stressed that the Croatian Employment Service has played a crucial role in the swift and effective distribution of these subsidies, providing continuous assistance and support to the applicants.
State Secretary Jelić concluded that many industries have changed, or will need to change their work patterns and business processes, not only because of the COVID -19 pandemic but also because of the ongoing digital and green transition. Those changes only emphasized the importance of public employment services in maintaining the resilience and stability of the labour markets through reskilling and upskilling of the workforce. Therefore, further efforts have to be made to build their capacities and develop new services so that they may timely respond to current and future labour market needs.
News